Social Justice
+ Media Symposium
An annual gathering of students, faculty, and stakeholders to explore how media practices and pedagogies can support equity, justice, and positive social change in daily life.
The Symposium
Young storytellers today have power.
As our digital ecosystems further polarize our politics and splinter our communities, those engaged in creating stories that support positive social change are motivated by purpose and presence. Around the world, young people are creating movements to support more just and equitable futures. These movements are anchored by narratives that reframe, uplift, and give power to those ideas and people on the margins. The Social Justice + Media Symposium was created to bring emerging storytellers together to build networks of support, mentorship and collaboration in support of equitable civic futures.
SJ+M annually convenes students, faculty, activists, scholars, and storytellers to explore how media pedagogies and practices can support more just and equitable civic futures. The symposium provides space for emerging storytellers from universities around the world to create networks that advocate for the media and civic systems that best reflect equitable and vibrant societies. Each spring, SJ+M presents the transformative media literacy scholar award, which provides support for social justice media projects, and access to networks of fellow practitioners and teachers. 
SJ+M was launched in 2020 in memory of Dr. Moses Shumow, a transformative scholar, educator and activist, who worked at the intersection of media, narrative, and social justice. Moses died in a bike accident on October 22, 2019, just months after starting a new position at Emerson College, in Boston, MA. SJ+M was launched by Moses's closest colleagues and friends, in an effort to bring students, faculty and community stakeholders together MA to honor the life and work of Moses.
The symposium, now an annual gathering, brings young emerging media storytellers together with educators, researchers and the community to expand dialog, collaboration and media narratives in support of just and equitable futures.
For more information about the Social Justice + Media Symposium, about Moses Shumow, or if you are interested in joining this network, please contact Dr. Paul Mihailidis at [email protected]
Academic Awards
Transformative Practice Award
The Moses Shumow Transformative Practice Award recognizes a current student who is doing exceptional work at the intersection of journalism education, participatory media, media literacy, community activism, and social justice! The awardee should have an emerging record of media work that has impact beyond any single classroom or course outcome. Work with an explicit focus on social justice and equity will be prioritized. Undergraduate and graduate students may be nominated.
Award recipients are announced annually at the Social Justice + Media Symposium. They receive certification, monetary compensation, a slot to present their work at the symposium and a feature interview on The J-Word podcast.
Questions and inquiries can be directed to Paul Mihailidis: [email protected]
Transformative Research Award
The Moses Shumow Transformative Research Award, supported by the Social Justice + Media Symposium and The J Word: A Podcast by Journalism Practice, recognizes research from early-career academics across the globe who represent the aims and interests of dedicated scholar-activists across the field. You can listen to discussions with last year's recognized scholars at https://bit.ly/3U267TA and https://bit.ly/3B1JXu7. 
Questions and inquiries can be directed to Robert (Ted) Gutsche, Jr. : [email protected]
In Memory of
Moses Shumow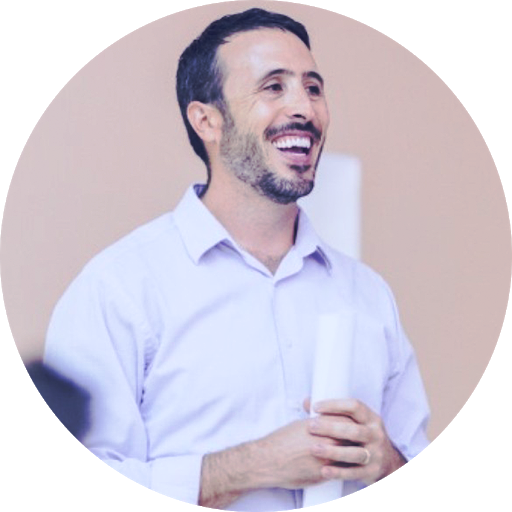 Moses Augustín Shumow, born on June 27, 1977, in Tierra Amarilla, New Mexico, Moses was raised in Gila, New Mexico. His upbringing in the mountains of New Mexico cultivated his commitment to promoting the interconnectedness of geography, community, and storytelling. He cultivated his passion for film, working as a documentary filmmaker for local and national networks, including PBS, National Geographic, History Channel, and Discovery. He received numerous awards for his work including the duPont-Columbia Gold Baton Award and a Rocky Mountain Emmy for Cultural Programming. He completed a BA in Communication at New Mexico State University, then went on to earn his MA in Broadcast Journalism at Emerson College.
After completing his PhD at the University of Miami in 2010, Moses began his teaching career at Florida International University. AT FIU, Moses worked tirelessly to tell the stories of transnational and underserved communities in urban Miami. His documentary Liberty City Rising, produced with his students, screened around the United States, and received national attention and accolades. Moses was incredibly proud of documenting the rich and often untold history of marginalized communities and believed in the power of storytelling to shift perspectives, challenge stereotypes, and create positive narratives. As a result of this work, Moses was awarded fellowships from the Miami Urban Future Initiative and Images of Voices and Hope. In addition to his filmmaking, Moses was the editor of Mediated Communities: Civic Voices, Empowerment and Media Literacy in the Digital Age and co-author of News, Neoliberalism, and Miami's Fragmented Urban Space. He authored numerous articles on media literacy, journalism and civic participation. In 2008, Moses joined the faculty of the Salzburg Academy on Media & Global Change, where he was able to find global avenues for his work, traveling to places like Cyprus, Beirut, Lebanon and Salzburg, Austria.
Click here to find examples of Moses' work.